What is Manual Lymph Drainage (MLD)?
MLD is a gentle, soft tissue technique applied to the body in specific paths to direct the flow of lymph fluid out of congested or swollen areas into the bloodstream. Our lymphatic system is our body's filtering system and very important to our immune function and health.
Who Can It Help?
MLD is beneficial for persons with the following conditions (but not limited to):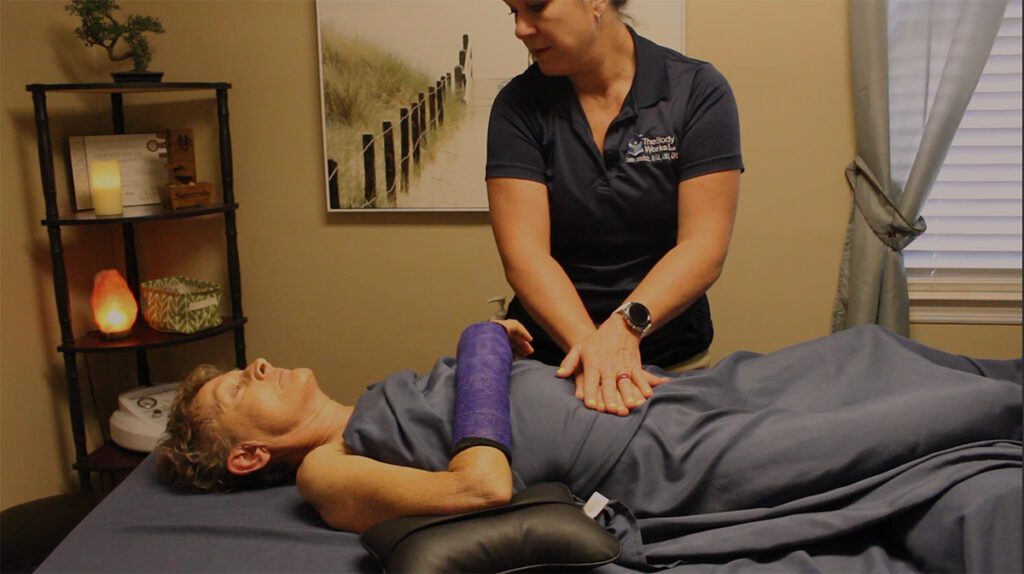 Lymphedema
Lipedema
Cellulite
Migraines
Fibromyalgia
Chronic Fatigue Syndrome
Pre- and Post-Surgical Care
Chronic Sinusitis
Post Surgical Breast Cancer
Plastic Surgery
Liposuction
General Effects from MLD?
There are many beneficial physical and mental effects from MLD. Here are some examples:
Increase lymph production
Increase the speed of lymph flow throughout the body
Move swelling away from swollen areas
Open sinus congestion
Pain relief
Soothing and relaxing
Decreases pressure on nerve tissue
What To Expect?
Your first appointment will include an initial consultation, history, examination, treatment, and discussion about future treatment protocols. This will the be time to determine the most effective and customized treatment plan for your health. All treatments will be conducted on a table in a professional and private room. MLD must be conducted on bare skin and only the body part being worked on will be exposed. The therapist will use MLD techniques to move lymph fluid and help your body function the best it can.
Treatment protocols are tailored to each client's unique health concerns but most typical dosing for MLD treatments are 2 – 3 times a week for 4 – 6 weeks. Sessions can last anywhere from 30 minutes to 90 minutes.
How to Choose the Best Provider?
MLD is a very specific set of techniques used in the correct order so that lymph fluid can be moved throughout the body. There are some risks, none of which are life threatening, if it is not done correctly. Your MLD Therapist should be certified from an accredited Manual Lymph Drainage institution and should display that certificate. They should be knowledgeable about your health history, human anatomy and physiology, and contraindications.
What Conditions Should Not Receive MLD?
There are some health conditions where it is not recommended to receive this treatment. Please note those conditions here:
Cardiac Edema –    Acute Bronchitis
Congestive Heart Failure –    Acute DVT
Renal Failure –    Acute Infection
Appointments:
MLD First Appointment: Assessment and Treatment: Any new client to The Body Works! must complete this session. A thorough client history, assessment and recommendation for future treatment will be discussed. This session will include a MLD treatment, too. The client can choose to continue with single sessions or package sessions (discounted).
MLD: 30 – 45 Minutes
MLD: 45 – 60 Minutes
MLD: 60 – 90 Minutes
For pricing and more info, please click Book Now!