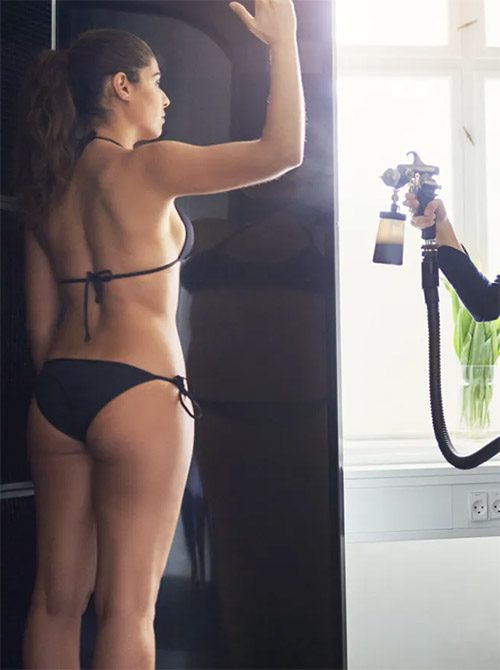 Sunless Spray Tan
Choose an upper or lower body tan! For best results, follow these guidelines before your appt. Scrub whole body 24 to 48 hrs before. No shaving, hair removal or skin treatments 6hrs before. Use lotions and deodorant sparingly. It is best to not wear any makeup and jewelry. Bring a dark colored bathing suit for session and dark, loose-fitting clothing after session. Your renewed and bronzed look will last 5 to 7 days depending on your individual care.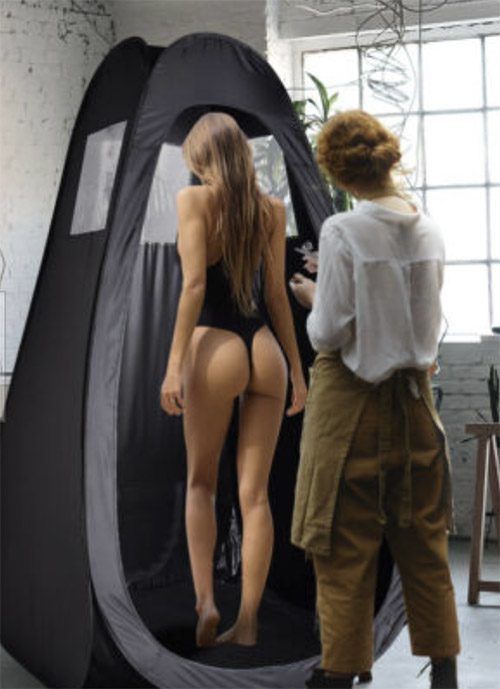 MOBILE Sunless Spray Tan – Full Body
We bring the tan to you, literally! Whether you're at work, an event, or home, we can accommodate one or more persons for spray tanning. Perfect for weddings, parties and more. We bring everything needed for the most amazing results. Please scrub your body 24-48hrs before. No makeup, lotions or deodorant are needed. In minutes, you will be a restored and bronzed self! Price includes $25 travel and set-up fee.